What is the most realistic hair topper?
Comfortable. Undetectable. Realistic. All words that should come to mind when describing the hair topper of your dreams. Fortunately, hairpieces have come a long way with innovation. If you're on a mission to finding the most natural-looking hairpiece, there are a few design details to look for that provide ultimate realism: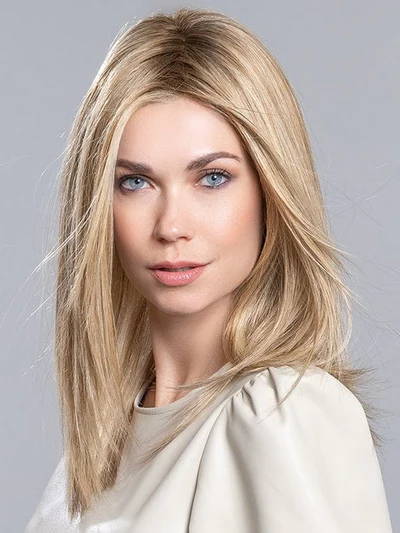 Hand tied: Unlike with wefted hair pieces, each strand of hair is tied by hand onto the monofilament or lace base, allowing multidirectional parting and styling.

Silk top: Toppers made with a silk base offer an even more natural appearance than single monofilament. The knots of each hair are hidden under a top layer of silk which creates the illusion of hair growing from your scalp.

Lace front: If your front hairline is feeling sparse, toppers with hand-tied lace fronts offer coverage with the right amount of fullness while also allowing you to pull your hair away from your face for more styling options.

Human hair: real hair will always look and feel the most natural. Human hair comes in different textures as well, offering you the option of curly, wavy or completely straight locks to blend seamlessly into your biological hair.
We know how important it is for you to feel confident when you're wearing hair that's not your own. At hairtoppers.com we've carefully curated product offerings because we want you to look and feel like a million bucks in whichever hairpiece you choose. You might also find it helpful to dive into our best-sellers to find out which toppers are customer favorites.
Leave a comment