What is better, a wig or a topper?
If your hair is thinning or you feel like it just needs a little boost, a hair topper might be the perfect option. This smaller alternative to wigs can be attached easily using clips and comes in lots of different options ranging in sizes, fibers and textures. What you might be wondering though is if a topper is right for you? There are a few factors to consider when choosing between a topper and a wig.
5 Reasons to pick a topper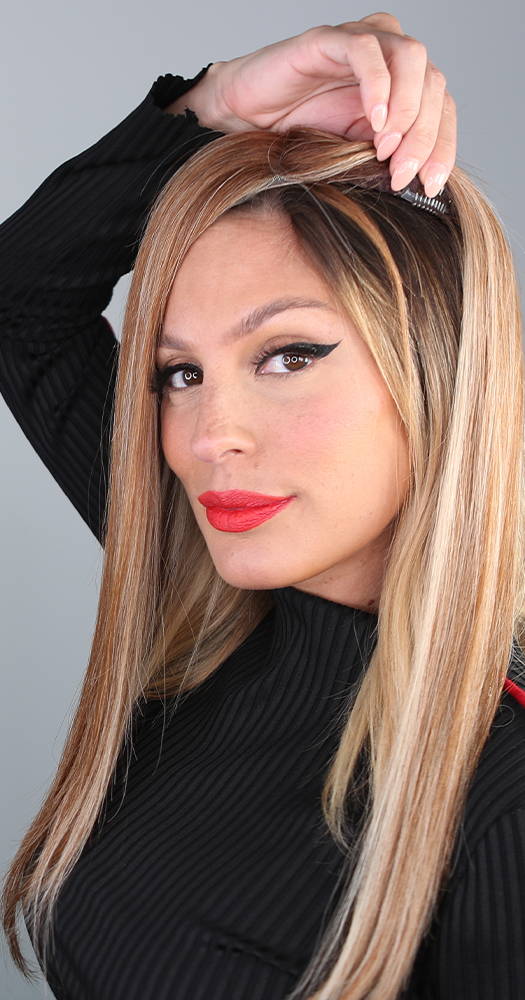 Sometimes all that you're looking for is some extra volume. Whether your hair is starting to thin or it has always been on the finer side, toppers are ideal for adding some oomph where you need it most.
You want a lightweight hair solution

If you're looking to add coverage without the heaviness of a wig, toppers are ideal. With smaller base sizes to choose from, they won't weigh you down. They're also a lot cooler to wear since they only cover a portion of your head.
You don't have time to style your hair

Looking for a fast and easy style change? Toppers can be an ideal solution, but keep in mind they may take longer to blend with your natural hair than simply throwing on a wig. If you're pressed for time, a wig might be the quickest way to get ready.
You're looking to balance out hair extensions

Hair extensions and toppers make the perfect pair. Extensions don't just add length to the bottom of your locks, they add volume as well, and adding a topper can complete your look. Toppers also help disguise where your extensions are clipped or taped in, especially if your hair is thinner around the curve of your head.
You're rapidly losing your hair

If you're shedding your hair as a result of medical treatments, such as chemotherapy where your hair loss may continue to progress at an especially quick pace, a wig is likely the best option. You won't need to worry about having enough hair to clip into with a topper.
Leave a comment