What to know before buying a hair topper
Discovering the world of hair toppers can be both exciting and intimidating. With such a big selection, it's easy to feel overwhelmed. We'll guide you through some important factors to consider before you make your purchase.
Choosing a fiber / texture
Toppers are made in various fibers– human hair, regular synthetic, heat friendly synthetic and even human hair/synthetic blends. Which you choose depends on your budget and hair goals as well as how much time you have to spend styling your hairpiece.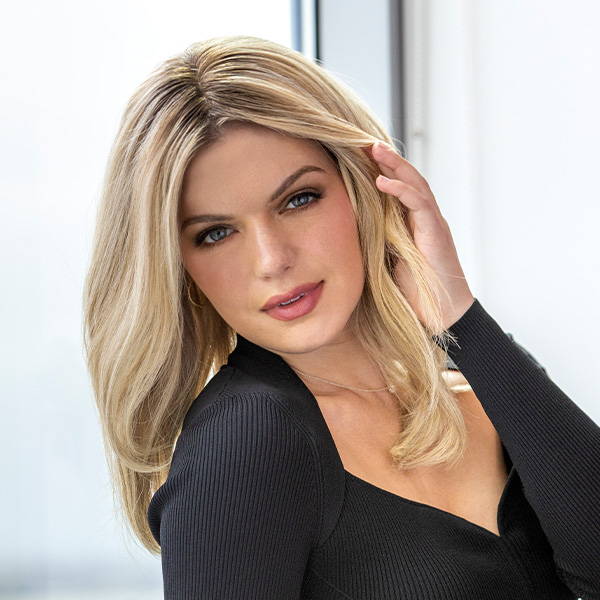 Human hair toppers offer the most natural look and feel– they come with a higher price tag, but for good reason! They last a lot longer than synthetic toppers and can be styled with hot tools. It does need to be heat-styled after every wash so keep this factor in mind if you're short on time.
Regular synthetic toppers
Regular synthetic toppers are the most budget-friendly and low-maintenance. They simply air dry after being washed and have style memory so a curly synthetic hair piece will stay curly even after it's wet.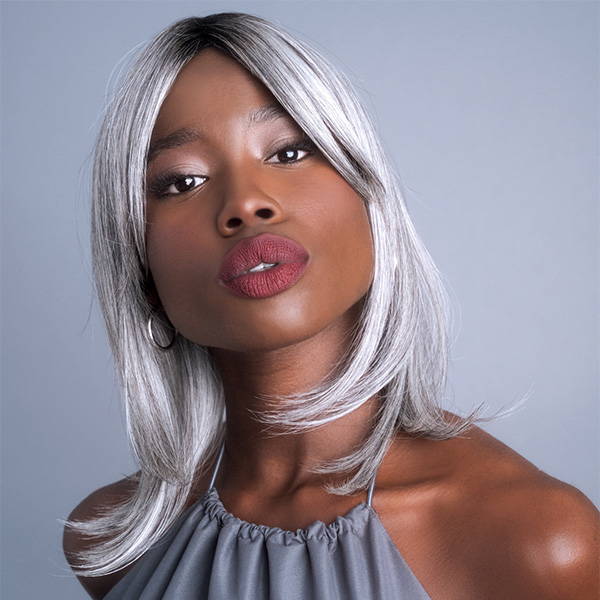 Heat-friendly synthetic toppers
Heat-friendly synthetic toppers can be styled similarly to human hair and are less expensive but the fibers break down quicker and have the shortest lifespan.
Human hair/synthetic blend toppers
Human hair/synthetic blend toppers are the best of both worlds because they offer stylability and realism while landing in the middle as far as price.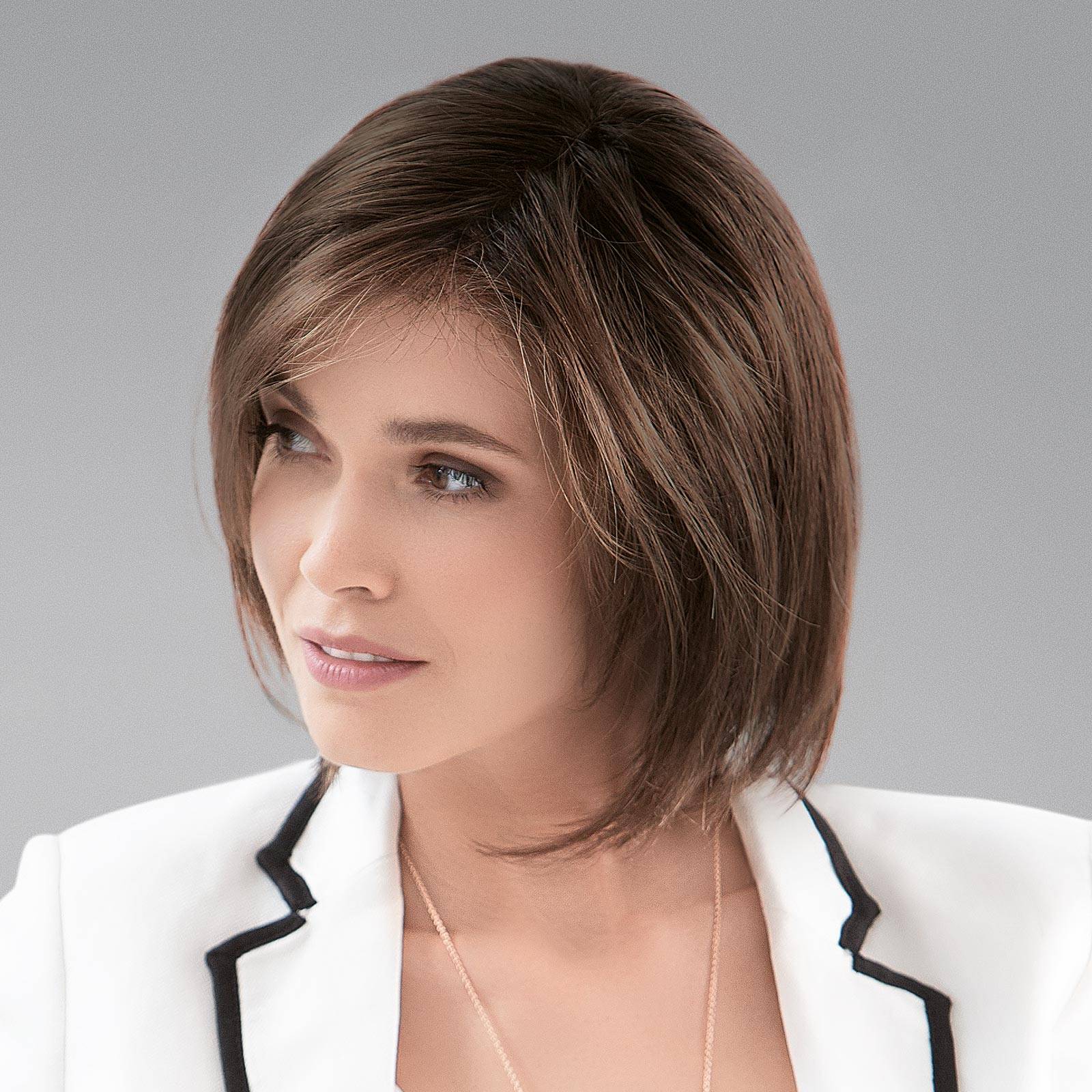 All fibers mentioned come in a variety of textures from sleek and straight to wavy and curly. Picking a texture that most closely matches your natural hair will help it blend best.
Choosing base size and hair length
Think of picking out a hairpiece like shopping for a swimsuit…you want the right amount of coverage where it's needed most! A topper with too small of a base can cause more hair loss and one that's too big can feel bulky or tack on unnecessary cost.
Measuring for your ideal fit
Measuring your area of hair loss and adding on an extra inch to each measurement ensures your topper will adequately cover the target area while clipping to a sufficient amount of healthy hair.
When it comes to hair length, a topper longer than your natural hair can be trimmed if needed. One that's shorter can create a layered effect. Bringing your hairpiece to a stylist to have it blended in is quite common and even necessary at times.
There are a LOT of topper shades available from rooted options to highlights and even human hair toppers without dyes applied that allow color customization. There's also the option of choosing a color you love and then having your hair colored to match it. Toppers with larger base sizes also cover most of your natural hair and a perfect match is not nearly as important.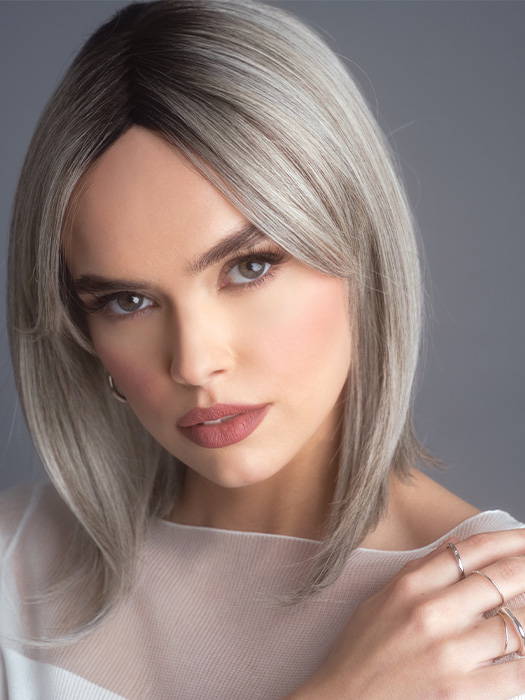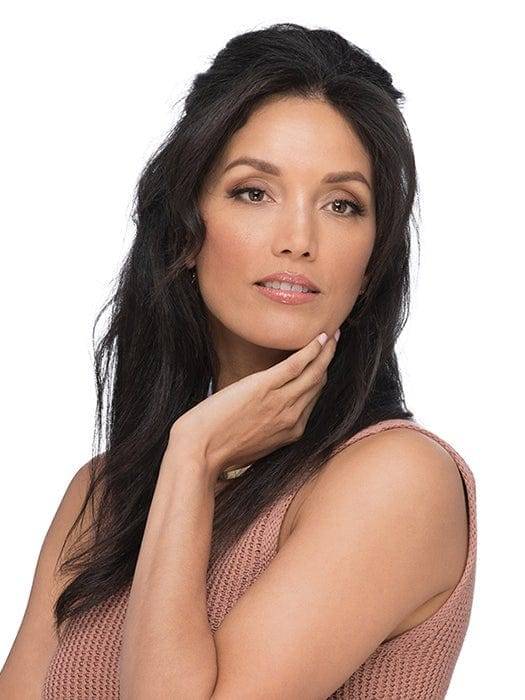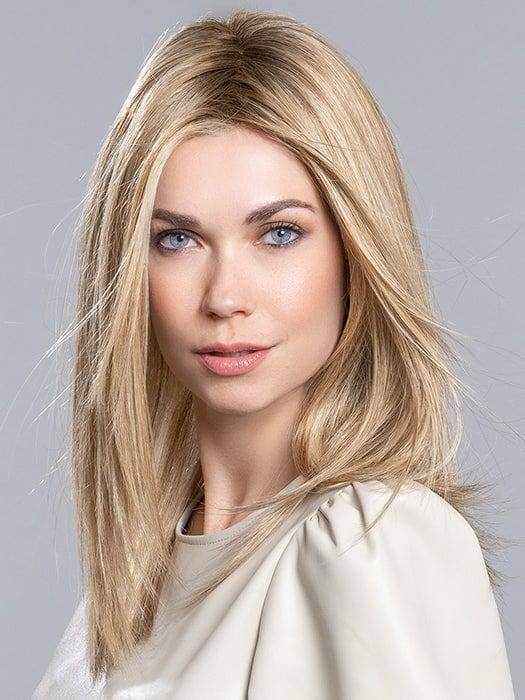 Toppers can attach with clips, combs, tape or even semi-permanent adhesives. Deciding which is right for you depends on your lifestyle and needs. If a clip-and-go piece isn't for you and you'd prefer to use tape, most toppers have base materials that can allow them to be bonded.
Toppers are the perfect confidence booster when you're looking to give your locks a much-needed lift. We hope this info helps you better prepare to shop for your new helper hair!
Leave a comment