5 Easy steps to finding a hair topper
Hair toppers are the ultimate solution for thinning hair, bald spots, and covering gray roots. Find your perfect match with these 6 simple steps!
1. Choosing a fiber / texture
Hair toppers are made in several hair types and textures. Consider your styling preferences and budget when deciding on fiber (
human hair,
synthetic fiber
or
heat friendly synthetic fiber
). Opt for human hair or heat friendly synthetic if you want limitless styling possibilities, or choose synthetic hair for its style memory and low maintenance. From wavy and straight to curly textures, you'll want to pick the best match that seamlessly blends with your natural hair.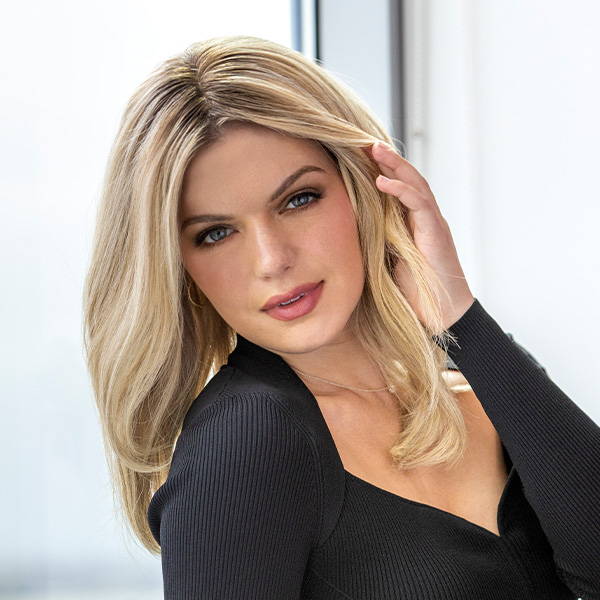 The base of the topper, where it meets your scalp and holds the hair, is crucial to achieving your style goals. It can be crafted from top-notch materials like lace, monofilament, or silk, each offering unique benefits in terms of comfort, breathability, and realism. Additionally, the number of hand-tied hairs versus those attached to wefts determines the topper's style, versatility in parting, ability to wear a fringe or showcase the hairline, and the volume it provides.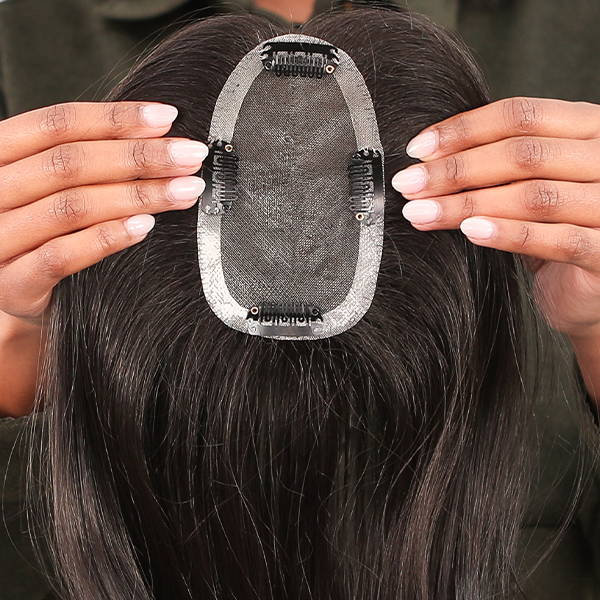 3. Measuring for base size
To ensure you pick the right size and amount of coverage for your needs, it's essential to
measure
the area where your hair topper will be attached. For those covering an area of hair loss, add an inch to width and length measurements so that the topper base is large enough to clip to strong, healthy hair located about an inch outside of your area of hair loss.
With a wide range of shades available, including rooted options, highlights, and dye-free human hair toppers for color customization, there's no shortage of choices. Even if it's slightly lighter or darker, it will blend in beautifully and add depth. Alternatively, you can choose a color you love and have your hair colored to match. Selecting the right hue online can be overwhelming, especially for beginners. That's why we offer a complimentary
virtual consultation
with our experts. Let us make the process easier for you!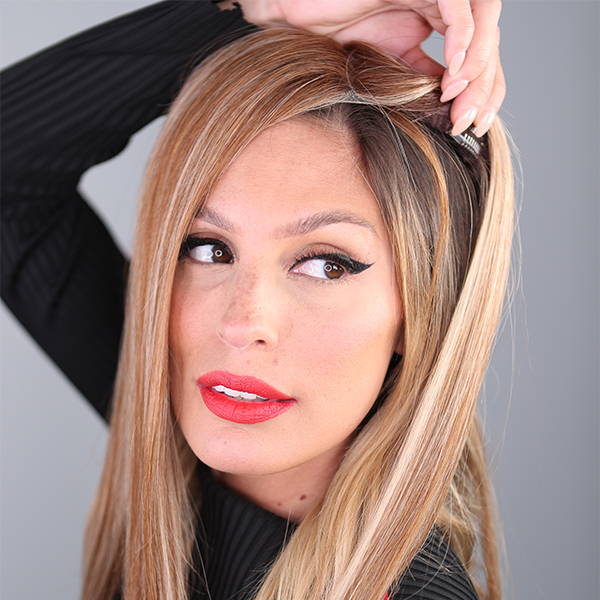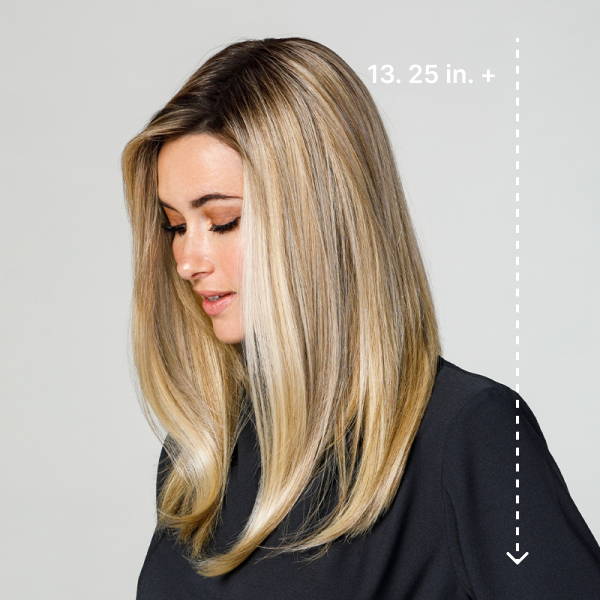 5. Hair length & customization
Understand that not every hair topper comes in every length. To find your ideal length, measure from the crown of your head to the longest part of your hair. This will help you decide where to start. Keep in mind that even if your exact length may not be available, you can take your topper to a stylist experienced in working with hairpieces who can customize the length for you.
Toppers add volume, density, and coverage to your natural hair, without the need for a full wig. We hope this guide has been helpful in finding the perfect hairpiece. We also recommend checking out our online topper quiz for more support with choosing your new helper hair!
Leave a comment