Hair Topper Journey | 5 Easy Steps
We know finding the right hair topper can be intimidating at first and time consuming. That's why you can use this guide to quickly find just what you need, whether it's for fashion purposes or finding coverage for an area of hair loss, our hair experts have developed an easy-to-follow guide that walks you through choosing your best topper in just 5 easy steps.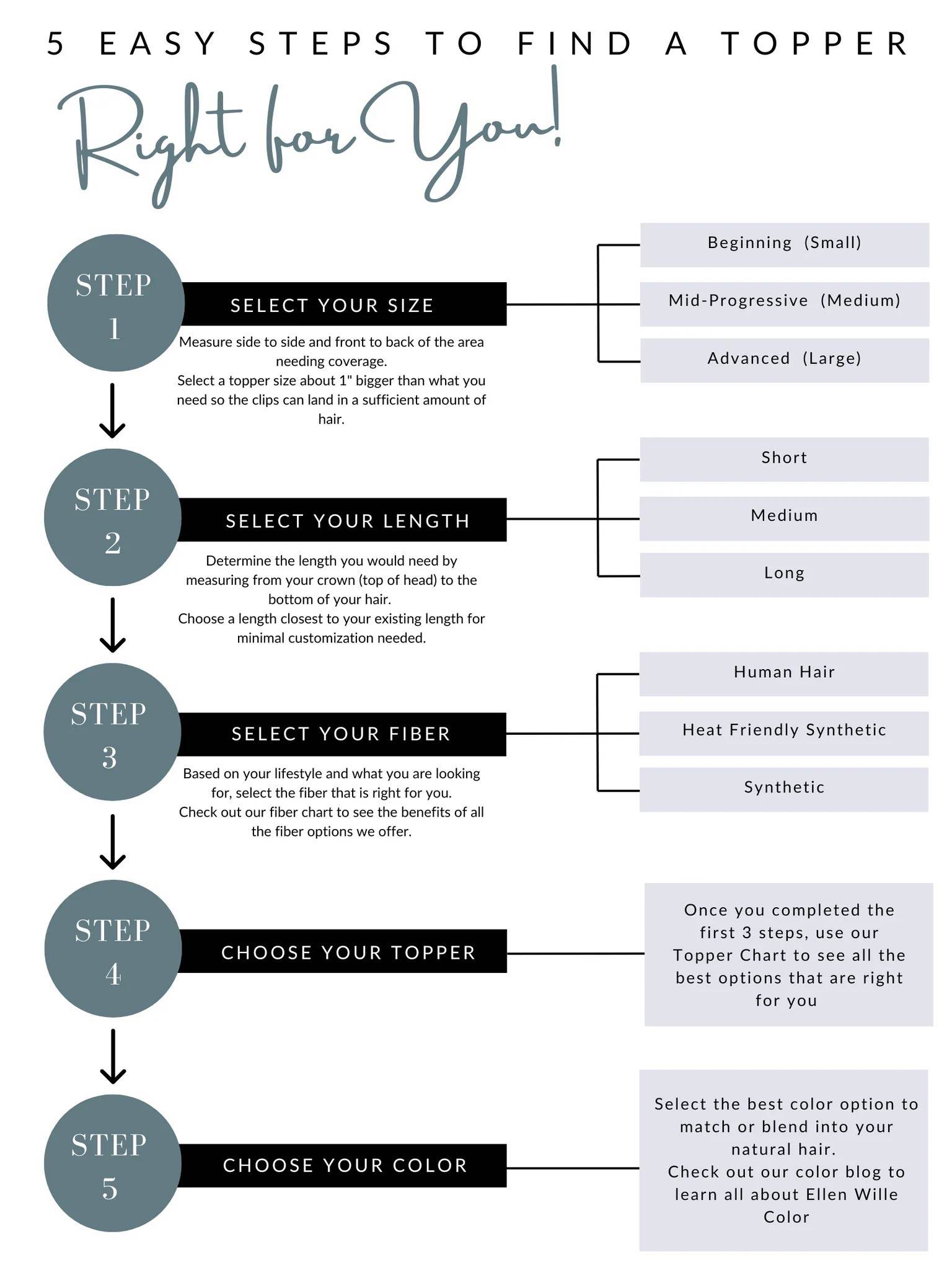 Select the topper size you will need by measuring side to side and front to the back of the area needing coverage. Once you have the measurements, select a base size that is about 1" larger than what you need so that the clips can land in a sufficient amount of hair. Selecting a hair topper that is too small can result in discomfort and possible breakage of fragile hair.

Determine the length of hair you will need for the hair topper by measuring from your crown (top of head) to the bottom of your natural hair. Choose a hair topper hair length that is closest to your existing length for minimal customization needed.

Select the right fiber for you. Depending on your lifestyle and what you are looking for, pick a fiber that will allow you the convenience, look, versatility, maintenance, etc that you are looking for.

Once you have completed the first 3 steps, use our Topper Base Guide to narrow down your options and select the best hair topper that is right for you.

Select the best color option that the hair topper comes in to match or blend into your natural hair.
Leave a comment